Quick Access Settings (iOS only)
To open Quick Access Settings, just tap anywhere in the grey area on the metronome screen and slide the screen up!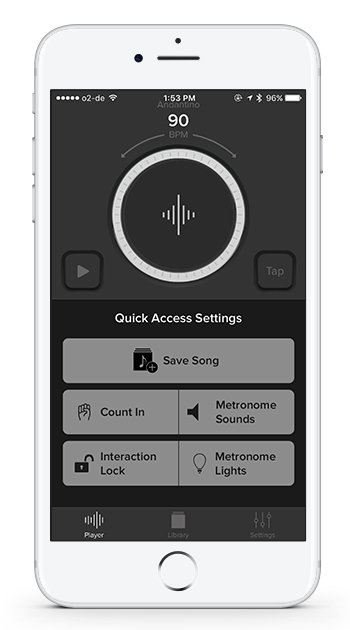 Shake to set standard rhythm
If you are in the Metronome player or in "Create song" you can simply shake your smartphone to reset the rhythm back to a standard 120BPM with 4/4 time signature. You can turn this functionality on and off in the App Settings.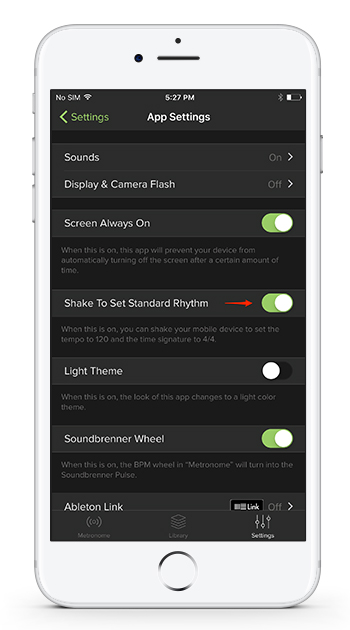 Set BPM with number pad
If you would like to set the BPM with a number pad, simply tap on the BPM number and a number pad will appear.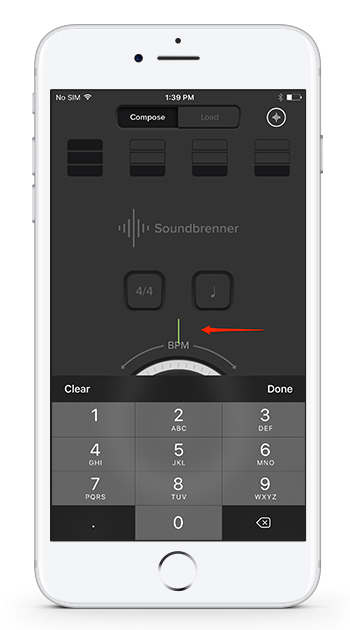 Easily save rhythms you just played to the library
If you create a new rhythm in the Library tab the default setting will automatically match what you currently use in the Metronome player. This makes it easy to save rhythms you just played with!
To load rhythm from the library quickly, double tap
If you are in the Library you can simply double tap on a rhythm or setlist to load it in the Metronome.