The Metronome app now supports Bluetooth foot pedals with custom mapping!
You can use them to switch songs, play / pause, increase / decrease BMP and even for BPM tap. You can customize the inputs depending on your needs.
This feature is only available for iOS devices at the moment but we are expecting to release it for Android in the near future.

This is how you connect your Bluetooth foot pedal to your app:

Step 1:
Go to your Settings > Bluetooth and turn your Bluetooth on.
Find your foot pedal at the list and pair it to your iOS device.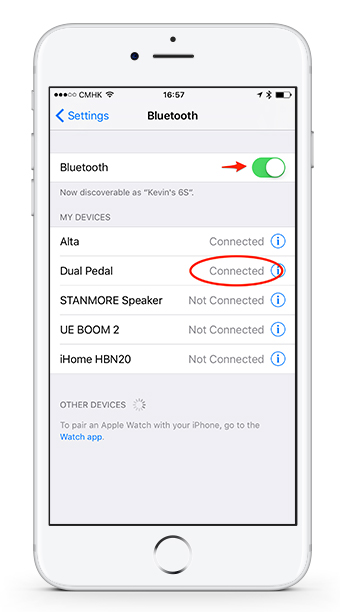 Step 2:
Open your Metronome app and go to your Settings page.
Click on "App Settings" and go to "Foot Pedal Inputs" menu.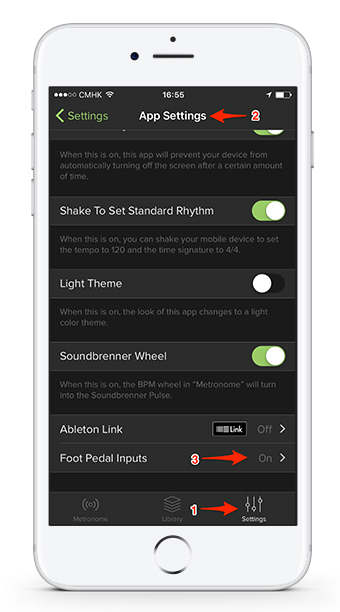 Step 3:
Turn your foot pedal inputs on.
In this page, you will be able to customize your inputs. Chose a command to customize it.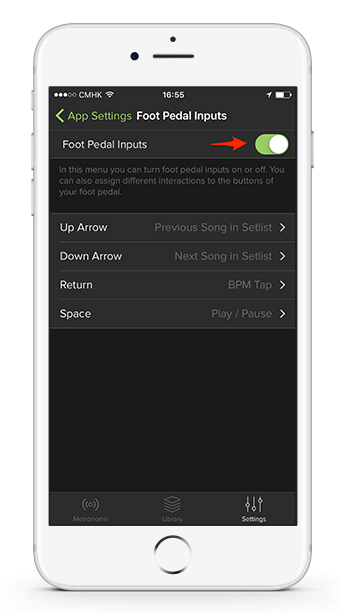 Step 4:
You can assign one of the listed six interactions to each foot pedal input.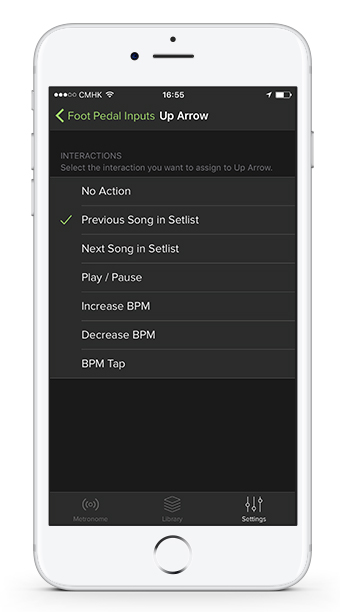 Compatible Bluetooth Foot Pedals:

PageFlip

Bluetooth Foot Pedals that are likely to be compatible but remain untested:

AirTurn