Read this first, please.
At Soundbrenner we firmly believe success is not given, it has to be earned. This is true for musicians, but also for companies like us.
We went to great lengths to ensure that the Pulse you're holding in your hands was made to the highest standards. We care deeply that it will become an irreplaceable companion on your musical journey.
If you experience any issues, our team will work hard to put a smile back on your face. We're just an e-mail away:
Contact support (English only)
The best way to get started
This video is the ultimate crash course to learn everything you need to know about how to use the Pulse in the shortest time possible. It's the best way to get started, so we highly recommend you to watch this video!
What's in the box
| | |
| --- | --- |
| Pulse | Charging cable |

Short band (fits wrist)

Long band (fits arm & ankle)
Charging the Pulse
Tip
After you take the Pulse out of the box, charge it for at least 30 minutes. A full charge can take up to 2.5 hours and gives you an average of 6 hours metronome playback time.
Plug the charger into any computer USB port or use a USB wall adapter, including those that ship with a smartphone or tablet. Then align the cable's magnets with the charging port on the Pulse.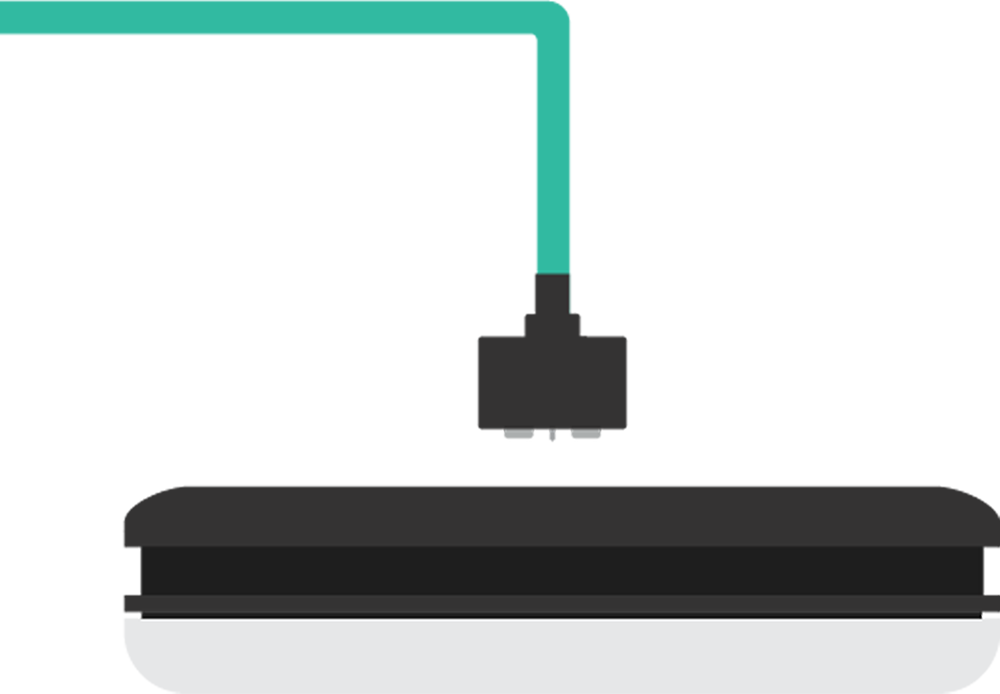 Charging
While charging, the soundwave will slowly pulse in an orange color.
Fully Charged
When charging is complete, the soundwave will turn solid green.
App & compatibility
Download our app by clicking the buttons below, scanning the QR code or searching for "Soundbrenner" in the Google Play or iOS App Store.
Download app
The Metronome by Soundbrenner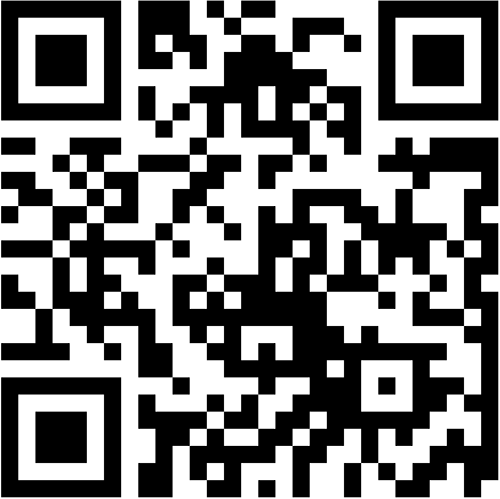 Compatibility
Requires an iPhone, iPad, iPod or Android device. More info on:
Inserting it into the band
Insert one side of the Pulse into the band. Next, pull up on the opposite side of the band until it snaps into place.

Using the touch surface
The Pulse uses a capacitive touch surface to register your inputs for interactions. Some tips for maximum reliability:
Always use two fingers flat across the surface. Don't just use your fingertips!
Make sure that you touch the surface only for a brief moment for each tap.
Always make sure you wear the device when using the touch surface. Our sensor is designed to work best when it's in contact with your skin.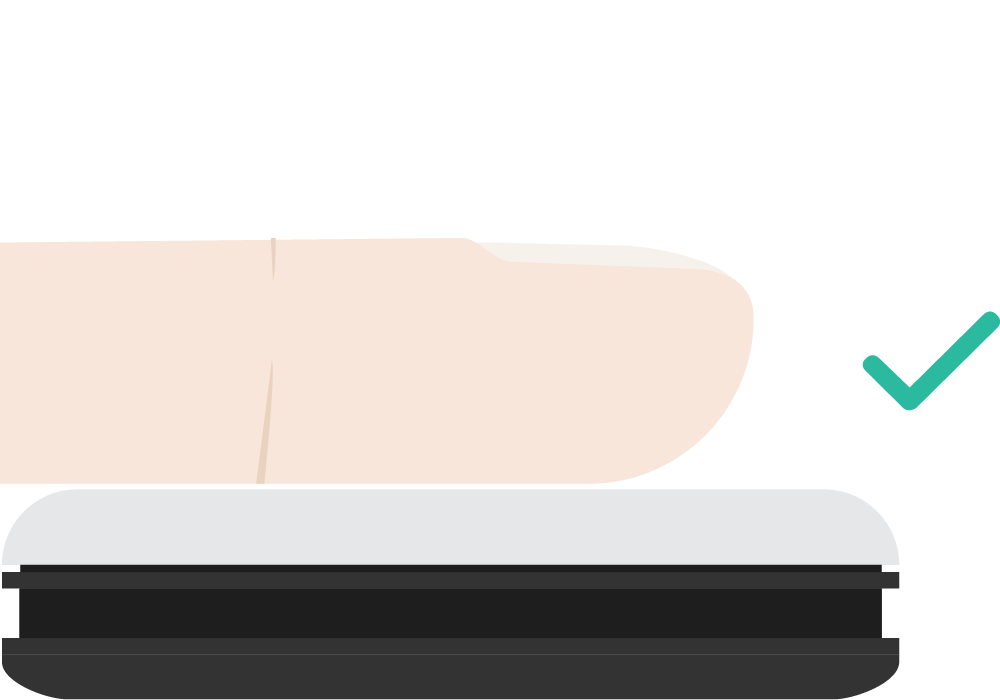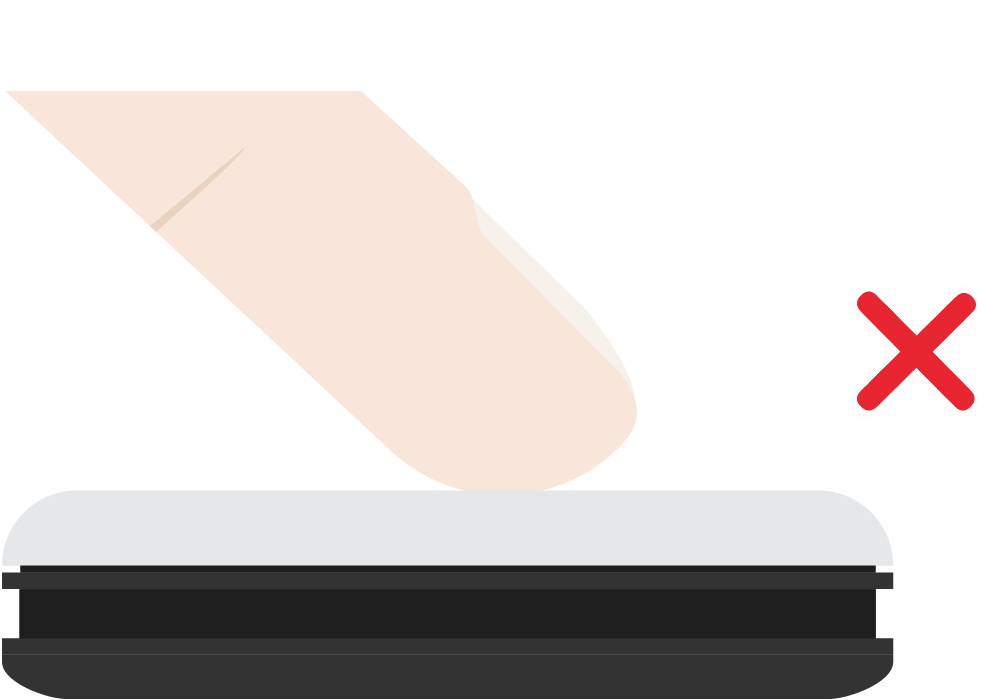 Powering it on and off
To power your Pulse on or off twist the ring at least 1/4 turn – in either direction – and then hold the touch surface with two fingers for two seconds. Don't forget to wear the device first before powering it on!
Turn

Touch

The light of the soundwave will stay lit until you power the device off.
Tip
Make sure to power your Pulse off using the same procedure after you're finished playing.
Interactions
Start or pause
Tap the soundwave twice quickly to start or pause the metronome.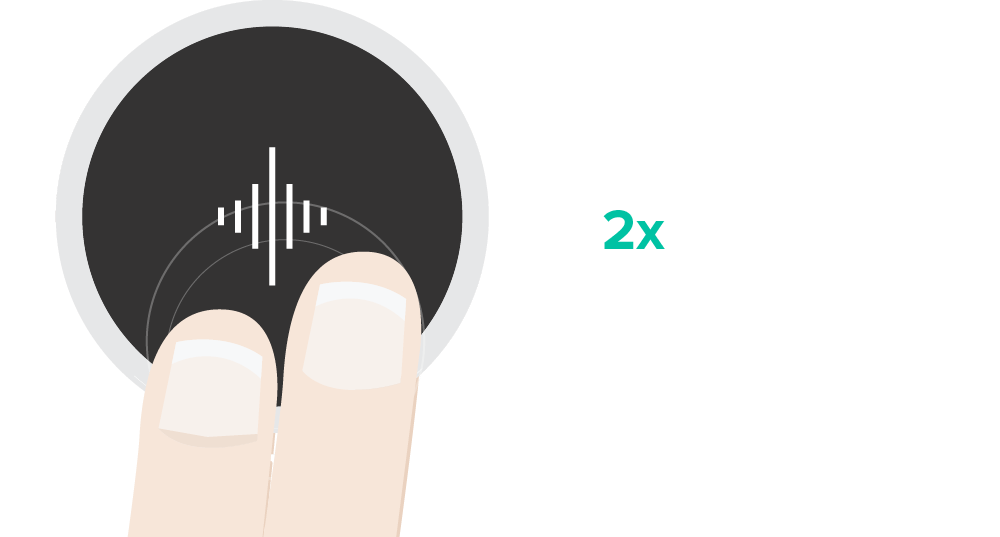 Tap tempo
Tap the soundwave three times or more at a steady pace. The Pulse will set a new tempo that matches the average pace of your taps.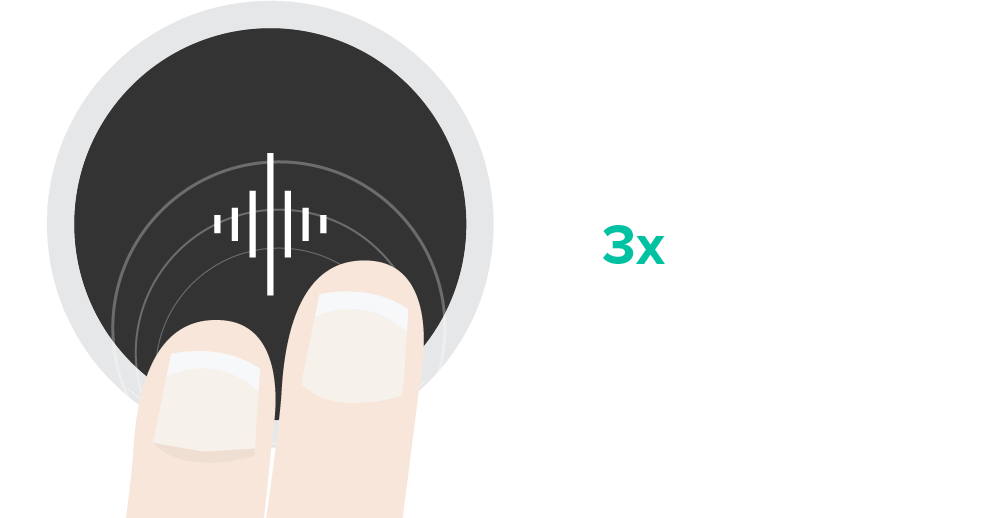 Change the tempo
Turn the wheel to make fine adjustments to the tempo.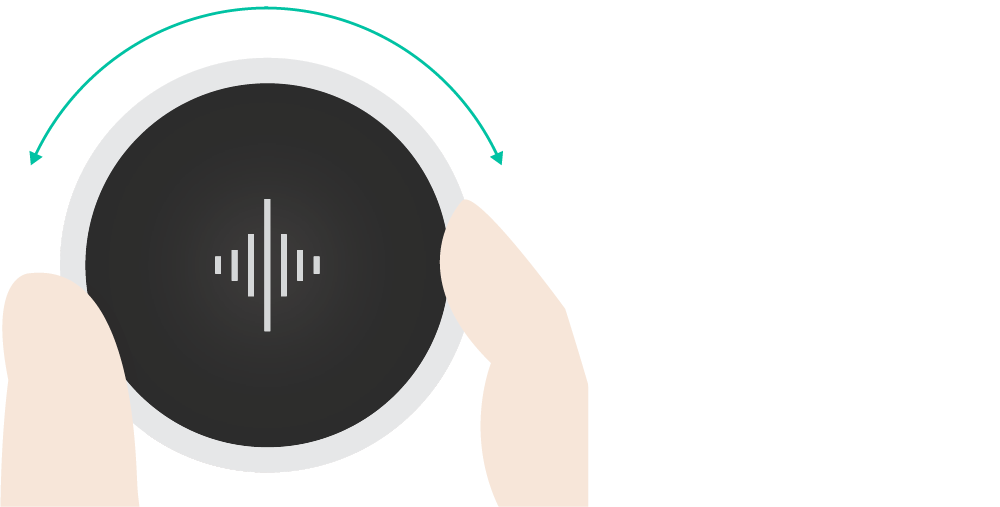 Where to wear it
Where you place the Pulse on your body can have a big impact on your experience. What works best is different for each musician.
The included short and long band allow you to wear the Pulse on your wrist, arm or ankle. For your first few sessions, try out different locations to see which one works best.

Remember to keep the band tight – the tighter the band, the stronger the feeling of the vibrations.
Tip
Did you know we make a body strap for the chest, shoulder and thigh, that allows you to feel the beat even better? It's available here:
Soundbrenner shop
The hooks on the long band allow you to easily slide it over your arm.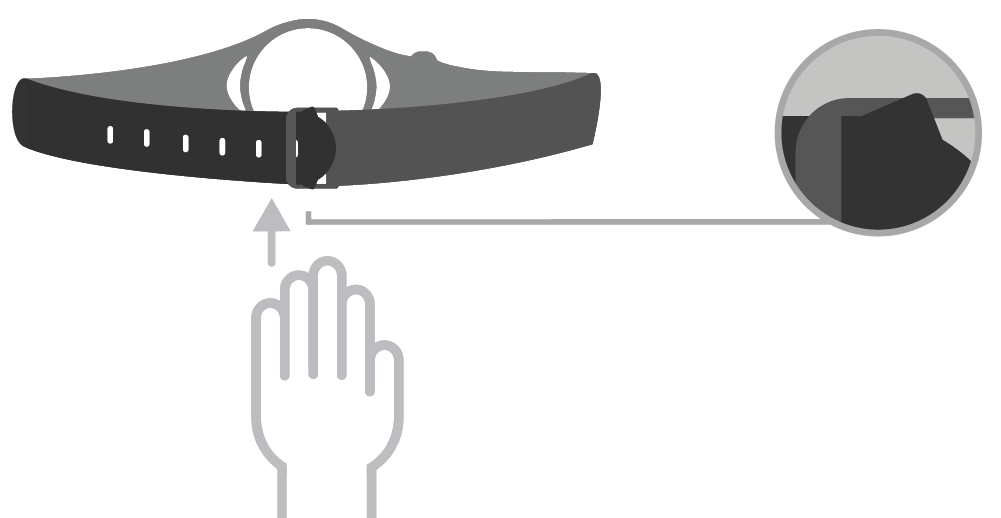 How to feel the beat
Using a vibrational metronome is different. When you first start using the Pulse, you need to get used to it first. Don't give up - you'll get better over time. It's just like learning to practice with a traditional metronome!
Over time, the vibration can even become a subconscious feeling that helps you keep the beat without thinking about it.
Change LED lights, vibrations & sounds
Because we know every musician is different, you can customize the Pulse to your own liking with our app.
Accents
You can set accents for each beat with varying LED lights, vibrations and sounds. To do that, go to "Player" and tap on the accent markers on top.
LED lights & vibrations
To customize or turn off the LED lights and vibrations, open our mobile app and go to: "Settings" → select your Pulse → "LED lights" or "Vibrations".
We recommend to experiment with different vibration intensities and durations to find out what works best for you!
Sounds
To customize or turn off the metronome sounds, open our mobile app and go to: "Settings" → "App settings" → "Sounds".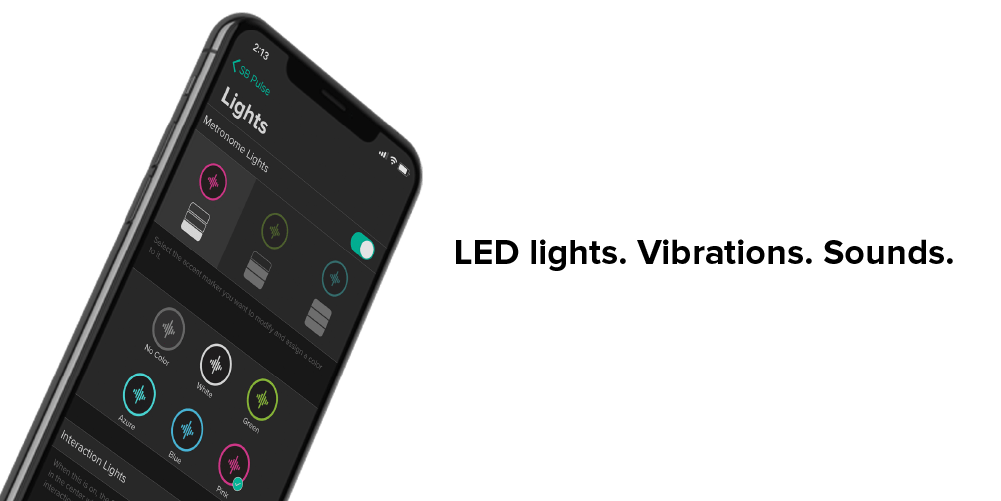 Multi-player sync
The Pulse can be synced to other Pulse or Core wearables by connecting all of them to the same mobile device. You can sync up to a total of five devices, allowing you to feel the beat together.
Open the Soundbrenner app on the mobile device you want to use to sync the wearables. Inside the app navigate to: "Settings" → "Add a Soundbrenner wearable" → now select a Soundbrenner wearable you want to sync.
Sync to DAWs
We've created a dedicated section in our knowledge base that explains how to sync your Pulse to DAWs. Get started here:

Troubleshooting
If your Pulse is not responding, restarting the device will usually help.
To restart the device, you need to first remove the band. Locate the round hole in the recessed area that is usually occupied by the band. Next, insert a pointy item into the hole, like for example a needle. If the restart is successful, your device should light up briefly.

Safety & regulatory information
Warning: medical conditions
If you currently have a medical condition or have a history of medical conditions that may be affected by the Soundbrenner Pulse, consult with your physician before using the product. Medical conditions include (but are not limited to):
White Knuckle Syndrome
Hand-Arm Vibration Syndrome
Blackouts
Epilepsy
Postural Hypertension
Allergic Reactions to Silicone
Any other heart, neurological, or skin conditions
Warning: medical device interference
If you use any medical device that may be affected by the Soundbrenner Pulse, consult with your physician before using the product. Medical devices include (but are not limited to):
Coronary Stents
Defibrillators
Pacemakers
Any other implanted medical device
Stop using the Soundbrenner Pulse if you suspect that it is interfering with your medical device or if you experience any discomfort.
Warning: frequent and prolonged usage
Frequent and prolonged use of the Soundbrenner Pulse may cause skin irritation in some users. If you experience itchiness, redness, and/or swelling while using the Soundbrenner Pulse, remove the device immediately and stop using it until your skin returns to normal. Consult your doctor should any of the symptoms persist.
Caution: electrical equipment
Your Soundbrenner Pulse and its charging cable are electrical devices and should be handled with care. Never use your device in extremely low or high temperatures.
Substances in this product and battery may harm the environment or cause injury if handled or disposed of improperly.
Remove your Soundbrenner Pulse if it feels warm or hot.
Caution: magnets
The Soundbrenner Pulse and the charging cable contain magnets. All credit cards, key cards, and any other object containing a magnetic stripe should be stowed safely away from those products.
Caution: batteries
Use only an authorized Soundbrenner charging cable to charge your device to avoid any safety or electrical hazards.
Do not attempt to change the battery on your own. This will void the warranty and could cause injury.
Always disconnect the charging cable from the electrical socket as soon as your device is fully charged.
Never charge your device when moisture is present.
Never put your device or charging cable near any inflammable or explosive materials.
Caution: water
Even though your Soundbrenner Pulse is sweat proof, it should never be submerged in water under any circumstances.
Do not use your device in the rain or in wet environments for prolonged periods.
Maintaining your Soundbrenner Pulse
For optimal performance, we recommend that you don't use your device until it is fully charged.
Take care when using skincare products, as they may affect the color or usability of the included bands.
Store your Soundbrenner Pulse in a well-ventilated and dry environment when not in use.
Make sure you regularly clean your device with a damp cloth to maintain good hygiene.
Never wash your device in the sink.
Terms of use
Our mobile app's terms of use can be viewed here:
Terms of use
Disposal and recycling information
Your product should be disposed at a recycling center due to the device's electronic nature in order to encourage sustainable reuse and conservation of resources.
EU compliance statement
Soundbrenner Limited hereby declares that the Soundbrenner Pulse is in compliance with the essential requirements and other relevant provisions of Directive 1995/5/EC.
FCC compliance statement
The device complies with part 15 of the FCC rules. Operation is subject to the following two conditions:
This device may not cause harmful interference
This device must accept any interference received, including interference that may cause undesired operation
Bluetooth information
The Bluetooth® word mark and logos are registered trademarks owned by Bluetooth SIG, Inc. and any use of such marks by Soundbrenner Limited is under license. Other trademarks and trade names are those of their respective owners.